Safely and efficiently migrate images, reports, and sensitive patient data from any legacy PACS environment to your next-generation system or to the cloud. we manage the end-to-end process from connectivity and configuration through data assessment, exchange, and validation. This includes data cleansing, along with seamless data integration between enterprise systems, such as HL7/ADT messages to EMR/PACS/VNA.
Seamless Migration Solution
DICOMATICS Specialized expertise, best practices and proven methodology has assisted many organizations migrate their legacy PACS systems successfully.
Our dedicated PACS migration team offers highly customized data extraction and migration services based on project needs.We do all the heavy lifting to successfully meet your go-live date while you continue to focus on patient care.
DICOMATICS Advantages:
Tailored solution
RAPID fast migration
Routing and Prefetching of studies (base on HL7 orders or WL)
Auto-Stop of migration (reduce risk of production system)
Data cleansing algorithms (reduce manual cleansing)
Online monitor and control migration progress (web + iOS app)
Migration of DICOM, Reports, Non-DICOM Objects
Cost effective pricing
Industry experts
Benefits:
Control and Monitor
DICOMATICS Migration engine put you in control with online dashboard and mobile app access to monitor and control the migration.
Data Cleansing
Data cleansing & quality is our expertise during the migration process we will perform normalization, deduplication and reconciliation of the data. Patient and study data will be corrected automatically, data edits will be applied to the DICOM tags to ensure integrity and data quality in the new system.
Data Validation
Data validation is done on each step, when extracting data from the source system and when storing data to the destination system,we are comparing and validating that each study and its relevant objects exists. Validation reports is generated and shared with the customer for full transparency and confidence. Missing studies will be extracted again, failed or missing studies will be documented and troubleshooting process will take place until final validation.
Non DICOM to DICOM
DICOM Encapsulation
Format Coversion
HL7/SR/PDF/XDS
Vendor Agnostic Migration
Use Cases:
PACS to PACS (any vendor)
PACS to VNA
PACS to Cloud
PACS Consolidation
VNA to VNA
Optical Media to PACS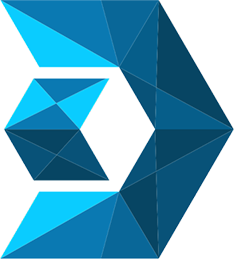 What's Included
Project Management
Physical or VM server
Source System Data Assessment
Data and DICOM Experts
Online ProgressDashboard/Reports
Pre-Fetching/Routing of studies
Throttling/Scheduling control
Data Cleansing and DICOM Tag Morphing
Automatic RIS/HIS Reconciliation
Intuitive web interface (no more excel files)
Weekly Progress Reports
Data Validation
Pre-Project
Free data assessment
Scope of work document
Create a project plan
Kick off call with stakeholders
Project Execution
Migration setup phase
Data Discovery and Analysis
Project adjustments if needed, after reviewing data analysis
Data Exchange, which will be updated with weekly emails
Kick off call with stakeholders
Data Cleansing
Data Validation and Data Recovery, if needed for your project
Post-Project
Presentation of the final results report for
you and your staff
PHI Data destruction from the migration
server
Project completion signoff
Migration Methods
DICOMATICS specialized with RAPID extraction of DICOM/Non-DICOM data by accessing the source system archive systems,and directly from optical media at customer facility.
Our best practice and experience will make sure the migration speed is optimized for the safety and performance of the systems by selecting the right method for the project.
DICOMATIC Specialized With:
– DICOM Query and Retrieve
Traditional method to pull studies using DICOM query and retrieve interface.
– Archive Direct
Advance method of accessing the source archive using our proven knowledge and technology to achieve faster transfer rates.
– Media Direct
Media recovery services to ingest data off optical/magnetic media.
Strategic Data Management Partner
DICOMATICS is a medical informatics company that provide comprehensive data management solutions enabling our customers access to accurate, secure and integrated patient data.
Seamless, cost-effective, and stress-free
Experience With